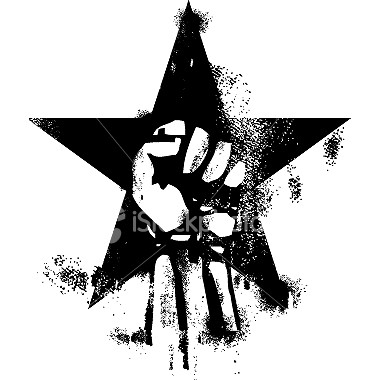 So what exactly a revolution is? This question bumping into my mind since the whole world has been following the Egyptian revolution since last two months. I was really not excited. It was strange for me to see a sudden wave of demonstrations in different parts of the world out of nowhere. Who was backing it and what exactly was the objective to be achieved from it. Those were some of the sorts of questions bumping in my mind while I was enjoying an overseas trip. Starting from 25th January, the day of revolt to Mid February, violent protests in Cairo were seen by the world until the Supreme Council of Egyptian Armed Forces dissolved Egypt's parliament and suspended the Constitution. The council also declared that it would hold power for six months or until elections could be held, whichever came first. This was not at all a revolution, but a highly pre-designed "Trap" for the Egyptians.
Pakistan also observing echoes of revolution rallies and calls from different pockets and also from some political leaders like Sharif brothers, who had been accused of looting billions of national wealth and not returning loans in the past. Some new comers in the political game like PTI also calling for a violent revolution. The whole nation had been many times, ditched by these politicians and the last major ditch was the hilarious CJ movement. All those protests and waves resulted in nothing but another political crisis and disturbance in the major cities of Pakistan.
In the morally and financially corrupt societies like Pakistani society one such revolution is not possible but what we have is above 60% young Pakistanis who have fresh minds and honest hearts and are quite well aware of the dark history of political leaders and their ugly characters. They can only realize that revolutions come from within, guided by an ideology which could trigger an individual to perform his duties in the society with honesty and responsibility. That is the revolution of minds and hearts that comes first.
One such an incredible example of a great revolution is the revolution of former City Mayor of Karachi, Mr. Mustufa Kamal who has been able to prove himself as a great revolutionist. If the rest of the Pakistani young men and women, instead of applying for immigrations and leaving the country, join hands together and follow the ideology Mr.Kamal has been following and proving it practically, no wonder we would be able to see a great revolution within ten years in Pakistan.
Pakistan is in desperate need of such thinking and dedication to bring revolution, not rallies and violent protests which could result in a nonstop era on anarchy as I have tried to point out in my previous article that we must not fall in another age of anarchy.
We need to educate our youth to how to bring revolution realizing in what capacity we are and understanding our political and geo-strategic limitation.
We must first say NO to every corrupt politician and refuse to follow them. Pakistan needs honest, professional and dedicated leadership from the streets of every major city and small towns to lead the rest of the people living in the underdeveloped and remote countryside in poverty and extremely harsh living conditions. We need to lift them up to help out the whole nation which is devastated by floods, poverty, illiteracy and the atrocities of the political parties and their local administrations of corrupt police and feudal system.
We must not rush into any situation like the movement of Chief Justice or the protests like we have seen in Egypt that resulted in military takeover or the civil war in Libya. What we need is complete re-structuring of our political, constitutional set-up first that would derive us to re-build our institutional set-up and this is not certainly not possible by armed protests and rallies and clashes on the streets.
Let us all follow the right path of our journey. A journey towards an educated and re-constructed Pakistan NOT another CJ conspiracy shattered handicap Pakistan under feudal occupation.