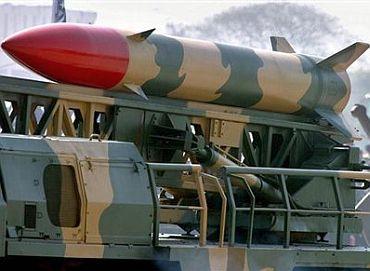 Xinhuanet News
ISLAMABAD, March 11 (Xinhua) -- Pakistan on Friday morning successfully test-fired a short range surface to surface ballistic missile HATF II (Abdali) with the range of 180 km, official sources said.
The missile can carry nuclear and conventional warheads to the target.
The test-fire of the missile was conducted at an undisclosed location witnessed by the Chairman Joint Chiefs of Staff Committee General Shamim Hyder Wyyne.
It is the second test of this kind by Pakistan in two months.
Pakistani President Asif Ali Zardari and Prime Minister Yusuf Raza Gilani felicitated the scientists and engineers on the success.