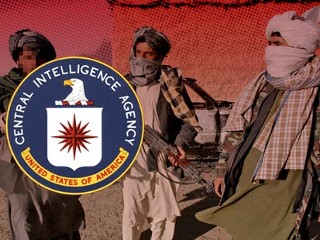 It was not too long ago when a US secret service (CIA) agent Raymond Davis was arrested in Lahore after three Pakistani citizens. The investigation revealed shocking truths like Raymond Davis was CIA agent and was carrying many illegal weapons and many mobile SIMS. In those SIMS investigating officers found mobile numbers of the leaders of TTP (Tehreek Taliban Pakistan); a banned group formed in the tribal areas of Pakistan along the border of Afghanistan after 2001. TTP has been involved in many terrorist's activities in Pakistan.
After couple of months US made another attack on the sovereignty of Pakistan on May 2nd 2011 by claiming to find Osama Bin Laden from Abbottabad, which is a mountain city of Pakistan, only 71 miles away from Islamabad.

Abbottabad is an important military cantonment area . US navy Seals landed illegally without Pakistan's permission and claim to kill Osama and threw his body in the sea without showing it to their allies. This incident has taken the relationship of Pakistan and US on the edge of hostility. Pakistani parliament has passed a resolution unanimously against US raid in Abbottabad and this parliamentary act has been praised by the nation.
Despite the fact that the killer of Osama is US not Pakistan, TTP is threatening Pakistan not US. Both the states have exchanged some stirring statement after May 2nd and Pakistan has threatened to stop the cooperation with CIA and NATO if another attack like above will be taken place in Pakistan. Since then the cities of Pakistan have hit with bomb attacks. First one was carried in Charsadda outside an armed force academy where eighty innocent people had been killed. The next two attacks were carried the next day in Gujarat where three people died and the next on the same day was in Kharian killing six people died.
In 2001, when US started the war in Afghanistan, Pakistan once again stood up as an ally of US in that war. Instead of killing Taliban, US pushed them towards the border area in Pakistan where they formed TTP and started the criminal activities. Since then Pakistan has been disturbed by TTP and they are carrying suicide attacks in Pakistan and by giving the reason that Pakistan is a strong ally of US against Afghanistan.
The chains of incidents and conspiracies show that TTP who are carrying terrorist's activities in Pakistan are CIA agents as their links were revealed in Raymond Davis's investigation report. The threat from TTP to kill Pakistani leadership and armed forces after Osama's murder although he was killed by US not Pakistan make another proof that TTP is the terrorist wing of the CIA who is working for Pakistan's enemy. Now that Pakistan is in the middle of cutting intelligence ties with US due to Abbottabad incident, the attacks from TTP on Pakistani nation is another proof that TTP is working for CIA on the name of Jihad and Islam.
Groups like JI, and SSP have been supporting TTP morally and financially for long time which makes them also CIA agent who are working on the agenda of CIA to divide Pakistan on sectarian basis.