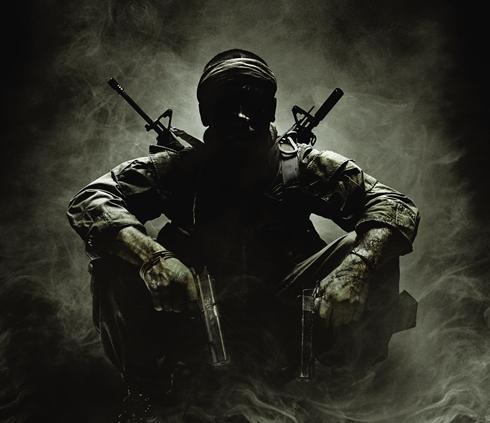 At his
Thursday confirmation hearing to become secretary of defense
, CIA Director Panetta made a broad case for expanding the U.S.' already extensive shadow wars. Now that bin Laden is dead, "we've got to keep the pressure up," Panetta urged senators. Expect a lot of drone strikes and a lot of special ops raids — some conducted by future CIA Director David Petraeus. In a lot of places.
Panetta said he wants to hit al-Qaida's "nodes" from Pakistan to North Africa, "develop[ing] operations in each of those areas," so terrorists have "no place to escape." That means working with the Joint Special Operations Command (JSOC), the elite commandos that executed the raid on bin Laden's Abbotabad compound. And Panetta has some specific ideas about how that should work.
In his
written responses to the Senate Armed Services Committee
, Panetta endorsed a
command scheme
that would place select U.S. military personnel temporarily under the authority of the CIA director for the most sensitive counterterrorism operations. Panetta told the committee that it's "appropriate for the head of such department or agency [read: CIA] to direct the operations of the element providing that military support while working with the Secretary of Defense." A "significant advantage of doing so," he continued, "is that it permits the robust operational capability of the U.S. Armed Forces to be applied when needed."
That's contentious: it would put the military in the territory of performing operations that the government can legally deny all knowledge of ordering, something
obviously problematic for uniformed military personnel
. "A potential disadvantage," Panetta conceded, "is that the department or agency
receiving the support may not be specifically organized or equipped to direct and control operations by
military forces."
The U.S. reportedly employed that command structure in the highly exceptional case of the bin Laden raid, putting Navy SEALs under CIA Director Panetta's command. Panetta is essentially talking about lowering the standards for which JSOC gets loaned out to CIA missions, in order to finish al-Qaida off in the post-bin Laden era.
With the U.S. growing weary of big land wars, that looks more like the counterterrorism model to expect in the coming years, with Panetta atop the Pentagon and
his old CIA chair filled by Gen. David Petraeus
. (Good thing Petraeus has
some experience
working with Special Operations Forces.) Indeed, Panetta told the committee that succeeding in Afghanistan "is dependent" on knocking out al-Qaida's Pakistani safe havens — something U.S. officials have been loath to say, since it implies the Afghanistan war is focused on the wrong country. The "right country," by Panetta's logic, would be a place where the CIA and JSOC hunt.
And it's not just Pakistan, nor just Yemen: al-Qaida's "nodes" are in Somalia, "North Africa" and Iraq as well, Panetta said. He even claimed a whopping 1000 al-Qaida operatives are still at large in Iraq. That dwarfs the "more than 300″ al-Qaida operatives in
Pakistan
, according to an
estimate last year from Michael Leiter
, the outgoing director of the National Counterterrorism Center. No wonder Panetta thinks
the U.S. should stay in Iraq after 2011
.